To Learn More
​
Setting the Madisonian Stage for Citizen Engagement
A series of blogs and related material setting the Madisonian stage for a six months long experiment in Citizenism, that will focus on the challenges associated with the opioid epidemic and the US healthcare system.
Citizenism in Action: Overview and Case Presentation
Citizenism is not limited to a theoretical realm, but rather it offers a citizen user's manual of sorts, a toolbox, for reclaiming the centrality of the citizen from subjects, consumer, taxpayer, voter, elector and related roles that have defined Americans. Citizenism is rooted in the belief that an engaged citizenry, informed, passionate and respectful is essential not only for our democratic process but also to achieve a result that reflect the "common good" and achieve greatness for our nation. To operationalize citizenism, we provide a structure, tools, and activities, a citizen's owners manual of sorts, to collaboratively address challenges in our political system.
Develop my Political Ecosystem
We will explore the impact of the constitution on our political ecosystem. How did the constitution shape our political ecosystem. Using the complexity lens, we put the political system under the microscope.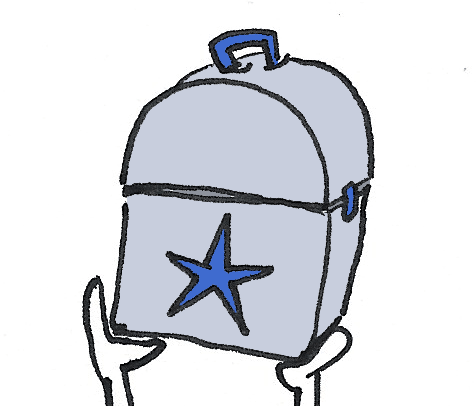 Engage with My Political Toolbox
My Political Ecosystem provides easy access to your specific ecosystem from local to national as well at the tools to actively participate in our democracy.
Join us for happy hour
Details coming soon
Citizen Toolbox
​
When it comes to our political life, digital technology has the potential to enrich American Democracy and provide the tools for 21st century solutions to the challenges confronting the United States. From participation in the political process to engaging citizens in decision making and policy formulation, digital technology can be leveraged on the local, national and global level. We discuss utilizing digital technology to strengthen our democracy by improving citizen engagement. Current technology allows us to rewire the body politic through information technology. These tools allow unprecedented opportunity to get access to information, mobilize, challenge misinformation and provide for a more deliberative dialogue. Where previously only well connected individuals and organizations were engaged now more of the public can get engaged.
​
Setting the Framework
Citizenism, a central organizing concept introduced by the project, is the recognition and exploration of the role of the citizen within the political ecosystem. Citizenism aims to enhance our democracy, to reclaim the citizen as a central stakeholder in the political ecosystem and strive for deliberative dialogue as understood by the founding fathers, where the people are the ultimate sovereigns. It builds on the founder's view of the active citizen continuously participating in their government, locally and nationally. It studies the nature of the citizen rights, responsibilities and the influences that make the modern citizen. Citizenism borrows from other fields and disciplines, including human behavior, medical science, social science, political science, philosophy (Pragmatism) and is Informed by network science, complexity, and translational democracy. Citizenism is positioned to respond to a troubling array of problems facing our nation's political system.
​
Tools and Features of the Madison Project:
The George Washington Farewell Project
​
​