President George Washington's Farewell Address
A timely message for the people of the United States
​
"There is no more important work than deepening young people's engagement in our nation."
U.S. Supreme Court Justice Sandra Day O'Connor, Ret.

President's Day February 17, 2021
Objective
To create a national civic ritual that celebrates our constitutional republic while educating citizens about our constitutional framework.
Rational
Citizens benefit from the discovery of shared values and those values will emanate from a celebration of America's origins. Washington's Farewell speech can prompt an annual assessment of where we are along with a patriotic reflection of who we are.
Background:
With the assistance of Alexander Hamilton and James Madison, George Washington composed a "Farewell Address", his political testament "to the People of the United States" designed to inspire and guide future generations and to point to potential threats to the republic.
In 1862, recognizing the relevance of Washington's Farewell warning about the fatal tendencies in republican government, the Constitution endangered by civil war, citizens of Philadelphia petitioned Congress that "the Farewell Address" of Washington be read aloud on Feb. 22, Washington's Birthday, "in one or the other of the Houses of Congress." Both houses agreed. Since then the Farewell Address has been read yearly by members of congress.
Today, with Americans politically divided, it is important to pay renewed attention to the counsel of this remarkable founder.
In 2021, Philadelphians can lead the way again, to be joined by citizens throughout the country. The Philadelphia area is rich with museums, nonprofit institutions, academic centers such as the NCC, the Revolutionary Museum, that have their roots in the founding of the nation and celebrate its values and achievements while recognizing the pathology. Additionally, there are many institutions and public spaces that celebrate the values and highlight the challenges of our union. I invite you to consider this multi-year, multi-phase "treatment plan" for our disunion.
Starting the process
On February 17th, the designated date for reading Washington's Farewell Address, public readings and accompanied by a public conversation will be held at a historic institution. The event will include elected citizens representing the region locally, at the state level and nationally. The reading of selected parts provides an opportunity for individuals to share their reflection on their experience of citizenship and to identify opportunities for reclaim democratic and liberal values in our diverse society. Washington's Farewell speech can prompt an assessment of where we are as a nation and generate dialogue as to how to return to the journey defined by shared values of being American.
​
Creating a shared vision of the Union
Building on existing material associated with the vision of the United States, (our better angels) we will use digital engagement to develop a document that serves as an organizing activity that explores and celebrates Americanism based on Washington's Farewell Address. The document is crowdsourced, collecting the national documents and other artifacts of the American people.
​
We can share and reflect on our hallowed civic texts: Our songs and poems of freedom, Our unfinished agenda, documents such as the Declaration of Independence, Gettysburg Address, Martin Luther King and others. The evolving document will provide a safe container for communications and utilize a format that includes narrative, strategies, tools, and space for innovation and crowdsourcing to promote empathy, knowledge, and dialogue that celebrates different opinions and beliefs.
Establishing national rituals
Rituals can help affirm the social contract established and fought for by prior generations of Americans. Many religions have established rituals that sustain them from generation to generation. (The Passover Seder) as a framework for a national ritual. As a central part of the ritual, we can reaffirm Washington's call for recognizing the importance of being Americans regardless of the various, multiple identities we hold important that define and energize us. The people of Philadelphia can initiate a civic ritual that builds on Washington's counsel and celebrates our shared values and develops strategies that promote cohesion rather than division. The ritual, using a shared document, that is reflective of the "identity of the users" provides an opportunity for civic reflection and strengthen ties among individuals, families, communities, and nations. The ritual allows for patriotic reflection and sharing of hope allowing for a more intimate sharing of common bonds.
Action Plan
Build on the Senate's reading of the Farewell Address. Utilize the Farewell Address as a focus for age and grade-appropriate educational opportunities. The content will be developed through crowdsourcing.
Schools and public institutions: Along with public reading select institutions will be provided with multi-media lesson plans/ curricula. (Multi-year process)

Family-oriented ceremony at home (Seder) Freedom's Feast is an interactive civics program that uses major holidays in our American calendar to raise the next generation of citizens.

Congressional reading: Make a framework for congressional discussion.

Media outlets: The Atlantic, breaking down the speech and addressing each section to assess where we are and what can be done.
Citizen organizations (Neighborhoods) : Discuss strategies to improve citizen participation in non politicized manner.
The George Washington Farewell Project
​
​
Develop my Political Ecosystem
We will explore the impact of the constitution on our political ecosystem. How did the constitution shape our political ecosystem? Using the complexity lens, we put the political system under the microscope.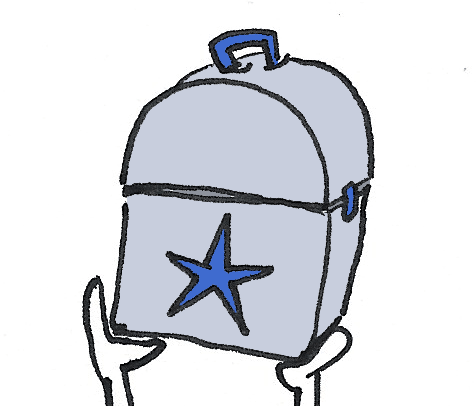 Engage with My Political Toolbox
My Political Ecosystem provides easy access to your specific ecosystem from local to national as well at the tools to actively participate in our democracy.
Take Part in the Case Presentation
The Medical Case Presentation is an essential framework for a focused disciplined approach to addressing medical problems.
The dangers of partisanship in Donald Trump's America. By Matthew Dennis Wash. Post Jan. 23, 2020
​
​
The Founding Father's Warning to Future Generations by John Avlon
​
John Avlon talks about the importance of Washington's Farewell. National Constitution Center
Reading of the Washington Farewell in Congress