Citizens4health and The Case of the Healthcare System
Citizens4Health seeks to be an organization of citizens intent on re-framing the public debate on the challenges facing our nation. At present we are a self-funded "labor of love". The eventual organization form (nonprofit) will be defined by future needs and resources. We have created a number of initiatives that invite citizens to imagine and engage in a process that provides a framework to address the challenges facing our nation. We start by focusing on bringing about a fair, sustainable healthcare system that provides excellent services that are affordable and accessible to all Americans. We focus the conversation on one, simple question:
How can we all, patients, doctors and health care institutions; citizens, non-for profit organizations and government; consumers and the "private" sector corporations; achieve effective solutions to the challenges facing our nation?
We believe that together, following a treatment plan, we can solve the healthcare problems and build a system that is uniquely American and that we can be proud of, and change the political culture that has been so destructive. The James Madison Project utilizes the medical case presentation to address the many challenges facing our healthcare system, focusing particularly on practical solutions to the escalating unsustainable costs in the system and the increasing lack of access to quality care for more and more Americans. The Case Presentation of The US Healthcare System offers a framework and a multistage action plan divided into immediate, short and long term actions for addressing the challenges of the US healthcare system. The treatment plan format allows us to engage in a healthy deliberative political process toward our vision:
​
A sustainable system that provides access to quality, affordable healthcare for all Americans.
​
The Vision We are Driven By:
By November 2021 every American has the opportunity to:
​
flourish and thrive,

live and be part of a healthy community,

be part of a responsive representative political system,

access to quality affordable health care services.
(See our Health Care Bill or Rights)
More specifically:
100% of the population is insured
The United States achieves healthcare insurance coverage for all Americans. The insurance provides all Americans with basic benefits for medical care, including prevention, acute care, chronic care, and end-of-life care. The coverage guarantees access to health and medical services that are evidence based and clinically indicated. The coverage is reliable, citizen-based, lifelong, portable, and is independent of preexisting conditions, employment status, geographic residence, and age. Coverage cannot be dropped because of medical status.
100% of Americans have access to healthcare services
Healthcare services are timely (no needless delays), equitable (no unjustified variation) comprehensive (including emergency and long term care), available, and easily accessible, offering choice of provider and treatment options that are evidence-based.
#1 Quality of healthcare delivered
The quality of healthcare of the US is the best in the world. Quality health care based on the latest evidence for healthcare that is: Safe (no harm), Efficient (no waste), Effective (no needless failures), Patient centered (no helplessness or unjustified routines), Coordinated and Competent healthcare.
Cost of healthcare services is affordable and sustainable for individuals, businesses, and government
​
0 is the number of Americans that have to file for bankruptcy due to medical costs. The cost of healthcare for the individual is not increased by more than the cost of inflation. This includes all costs, the cost of healthcare insurance, out of pocket expenses, deductibles; treatments must be affordable and in no way constitute a barrier for achieving the purpose of healthcare coverage, accessing needed healthcare services.
​
GDP + 1 % Total health expenditures are under 20% of GDP. Yearly increases of healthcare expenditures do not exceed increase in GDP plus one percent.
0 The number of Americans who stay at their current employment due to fear of not being able to get or afford healthcare coverage.
​
0 The number of businesses whose cost of providing healthcare benefits to their employees impedes their local and global competitiveness.
Additionally:
Healthcare innovation through research in services and products that leads to continued improvement in the health status of the population. All Americans have the expectation that innovation and advanced treatments will be developed and available to improve their lives
​
​
The Case presentation closely linked to the CItizens4health Strategic Plan and Roadmap. The challenges of healthcare are addressed. The process is used to translate symptoms into the best solutions based on existing information. The treatment plan is most effective when the problems addressed are clearly defined, the alternatives for action discussed and the plan offers actions to address short and long term challenges.
Develop my Political Ecosystem
We will explore the impact of the constitution on our political ecosystem. How did the constitution shape our political ecosystem? Using the complexity lens, we put the political system under the microscope.
Take Part in the Case Presentation
The Medical Case Presentation is an essential framework for a focused disciplined approach to addressing medical problems.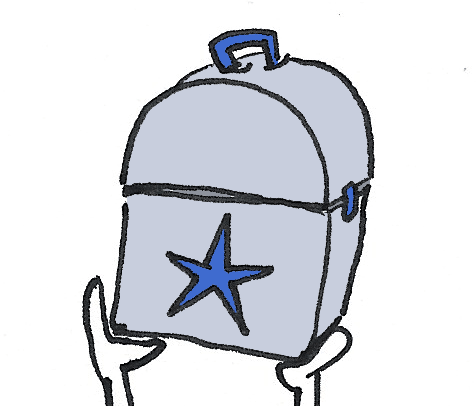 Engage with My Political Toolbox
My Political Ecosystem provides easy access to your specific ecosystem from local to national as well at the tools to actively participate in our democracy.
Follow the Constitutional Convention With Social Media
You can follow the debated and join in with social media. Daily twitting #Myconstitution, facebook, and bloging.
Participate in live and online events